Discover more from Layman Pascal
I respond to questions on Postmetaphysics, Nonduality, Metamodernism, Integral Metatheory, New Shamanism, Future of Religion, Developmental Philosophy and Meta-progressive politics (usually through a decoy topic). Audio for paid subscribers only.
ecology
lifeworlds, liveliness & the logic of all-pervasive backgrounds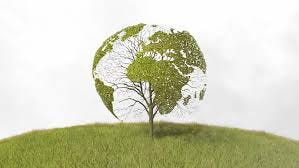 (I just had a very pleasant conversation with Matt Segall about this theme but there was something insufficient about that chat. He was squeezed between two meetings and I only spoke gibberish. Pretty soon we were waist-deep in Hegel and sinking fast. As preparation for re-doing the conversation, here's what I think I was trying to say…)
Ecology initially appears as the human concern for environments upon which our survival and cultural games depend. Over the course of history and through individual maturation, the range of patterns included in our lifeworlds seems to expand. From small niches and territorial bio-regions into larger ethno-geographic kingdoms and, eventually, the whole planet Earth — standing in opposition or conjunction or crisis against the accumulating mass power of technological humanity. 
The growth of understanding beyond the "modern international worldview" passes into mutuality, plurality & contextualism.  Postmodernism, in its broadest sense, arises in tandem with "ecology". This has two pertinent features. Firstly there is a privileged moral concern for the richness and stability of the terrestrial biosphere. Secondly there is a generalized insight into gestalt backgrounds of mutually-adaptive, sensitive and symbiotic processes. This kind of ecological thinking is so widely applicable that it almost acts like philosophy or information theory — a general study in which all other disciplines can be located as specializations.
Ecological consciousness discovers pervasive, multi-scale, multi-domain, self-organizing networks everywhere from cosmos to organism , from micro-organisms to data flows, from quantum particles to the arena of the extended, pluralistic self. 
The kind of psychology and world-moment at which "ecology" stands forth as a specific and ultra-generalized discipline is what they call GREEN in Spiral Dynamics and Integral Meta-Theory. This is the pluralistic, postmodern, distributed, egalitarian & planetary cultural operating system. To operate in such a worldspace means that we frequently encounter the uncanny shift between contexts of meaning. Inversions and revaluations abound. Is the environment "around" you or is the environment "you"?  Is ecology more or less than consciousness?  Is Nature from separate from or expressed as human civilization. 
Yes.
We are capable of these shifts in context and evaluation. This accompanies a growing intellectual and moral power to make sense of the world through enfolding externalities (additional values, situations, groups, perspectives or concerns) that were left outside the institutional habits of foregrounded focus and conventional concern.  However this new sensibility increased complexity, challenges established importances and creates a disorienting atmosphere of decentralization and displacement.
There is an almost visceral drive to supplement that vision with a new synthesis, convergence or stability. An integrative, post-pluralistic or metamodern operating systems must not diminish any of the radical cognitive enrichments of that consciousness which started to grapple openly with ecology. Yet it must also place these nuanced innovations alongside all the common and historical ways that people have oriented toward the workability of their environments.
Our ancestors, and our older cognitive programs, seemed to lean heavily on eternal, infinite, unchangeable ideas. Disembodied truths and expedient simplicities were common tools. This may have been unhealthy in many cases but it was also favored for its utility. Our metaphysical fantasies of unchanging truths allowed us to mobilize ourselves, intimidate each other and give us the confidence that the world might be understandable. Perhaps we would call that a pre-ecological understanding. A way of viewing that world that neglects or devalues materiality, temporality, biology, multiplicity, constant change, displacement, relationality, symbiosis, immersion, etc.
This new emphasis on the immanent, contextual & plural dimension of "ecology" has to be supplemented with a rich appreciation of the underlying logical validity of ancient, heuristic thought habits AND a new articulation of progress and teleology.
By conceptually separating "nature" and "naturalness" we may be able to provide for a convergence of telos, history & ecology. If we are not afraid of sounding like Vitalists, then we can begin to conjecture a qualitatively property that is variable, desirable and deeply involved in successful collaborations between anthropology & biology.
The "artificial" human re-presentation of Nature's patternings within our psychology, social systems, architecture, scientific information, etc. can be considered as a practical and aesthetic variable whose enhancement over the course of history is a generalized ethical imperative. This gives us a directionality that applies both to local circumstances and to extended chronology.
Nature is not uniformly interesting and worthwhile to situated beings such as ourselves.  We seek, instead, a certain kind of supportive biodiversity, functional biomimicry, antifragile stability & and a certain aesthetic naturalness that is restorative and spiritualizing for beings of our kind. 
The set of historical and immanent transformations (described psychedelically by the philosopher GWF Hegel as the underlying logic of transcendence applicable to both historical change and the implicit structures of our unique subjective embedding in in this moment) can be read as a generalized abstract pattern by which we fine-tune our experience of a qualitatively positive set of enlivening naturalistic aesthetics. 
We do this, as Hegel suggested, by running into obstructions or antagonisms which then must be folded into that process which initially set itself apart and therefore found itself obstructed.  In a purely cognitive sense, we could describe that as a neutral idealism. However, once we open ourselves to aesthetics and ethics, it becomes apparent that there is a privileged qualitative direction (or set of directions) among the possible changes.
History then becomes a way of describing how a particular "spirit" can increasingly enter into immanent structural form — as human thought, social organization, programming, architecture, etc. The increasing refinement of a particular balance (negation of negation, correction of friction) that is experienced as meaningful, enlivening, productive, stable, generative, pervasive and natural.
(Dialectic: Humanity faces Nature. But Humanity is a part of Nature! Human artificiality and unnaturalness is therefore also part of Nature. So not all Nature is what Humanity wants Nature to be… just as not all Humanity is what Nature requires it to be. Intentional human affirmation of naturalness is what Nature and Humanity want Nature and Humanity to be. The contradictory being of Humanity and Nature is transcended without being cancelled by a double negation resulting in the artificial becoming of what nature could be. )
Complicated in theory, simple in practice. We have better lives in the degree to which we internalize the ecological logic of Nature. When our options are constrained by Nature AND when we constrain nature according to our needs the result is what we instinctively value as natural. And this gets richer and more complex at each phase of history and knowledge. Today we have massively more information about how the patterns of Nature operate than did our ancestors. If we can integrate this deeply then we can act in ways that produce the more harmonious outcomes that blur the line between Man & Nature.
The classical argument about how much we should or should not exploit natural resources must give way (at the endlessly possible Hegelian "End of History") to the notion that we can be producers of naturalness.
We can make more.  But only insofar as we are consciously and subconsciously aligned with the actual processes by which such patterns are produced in Nature as we understand it to be.  
So on the one hand we have a notion of ecology — that is simultaneous specific (our environmental lifeworld) and general (interdependent generative background contexts that implicitly enfold foregrounds). On the other hand, we have privileged set of vitalist affects which provide a story of history, an ethical orientation toward the future and a way of being in the present. We are obliged to attempt to enhance the flows of the qualitative and (at least) metaphorical "life-energy" which is correlated to objective functional processes and structural design aesthetics that become ever more clear as we see more deeply into successful complex systems of nature at all scales.
For example, we are currently aware of a problem related to agricultural production on Earth. It is a problematic set-up. Another way to say that is that it's a limit on vitalism. Our mass food production is not up-to-date with our current understanding of complex ecological factors. The human structure is not reflecting the patterns we can see Nature using. And, as a result, we have enervated populations, toxic ecosystems, unnecessary degenerative disease — less of the positive quality of liveliness. Stagnant Qi.
We are challenged forward to continue the ecological axis of convergence between bio-material systems & semantic systems. From our current need, we see serious potential problems with the original emergence of agriculture in human history. The switch to increasingly addictive processed grains and the anonymous slaughter of livestock accompanied the birth of a "domestication consciousness" which limited our understanding of other species and predisposed us toward insulated, scarcity-motivated, pecking-order politics. Perhaps this was a great leap forward in our ability to access cultural systems but today it stands out as a grave threat and limitation. At the industrial scale, we can no longer afford to be problematically isolated in fence, farmhouse & forehead.
Things that may not have been serious ecological problems in small, primitive cultures can becomes huge problems in huge human cultures. Critiques of our current civilizations emerge by contrast with our sense of what could be both possible and positive. A higher degree of stabilized naturalness in our mutual operations and self-experience is needed. It must work WITH our current, emerging comprehension of how Nature actually operates and it must ORIENT toward a qualitative telos of aesthetic, moral, somatic, intellectual and inspirational naturalness.
Vitalism is a way of talking about the organizational heuristic of ecology. Other words could also be used. We should be highly skeptical about any magical/metaphysical power entering history from "outside" but we must also understand the poetry, phenomenology and utility of "life energies" as privileged mediators in the well-being of organisms and ecosystems. 
That rogue biopsychologist and anti-fascist, Dr. Wilhelm Reich tried to update the ancient conversation about prana, qi & elan vital in his claims about an organic energy associated with functional pulsation-flux in organisms — upon which which their capacity for self-regulation, emotional vulnerability, restorative pleasure and creative work depends. This strange genius said that you cannot expect people to include biological stimulation in their maps of the cosmos if their nervous systems cannot detect those flows in their own bodies. Putting aside his specific claims, this speaks to the fact that our orientation toward the qualitative experience of naturalness enables our ability to incorporate ecological complexity in our semantic maps of the world.
We cannot re-present Nature without fidelity to dynamic naturalness. And if we cannot re-present Nature to ourselves then we cannot update our psychological, social and technological productions in ways that incorporate our ever-increasing knowledge of Nature's patterning processes.
So we face a need to create a civilization that is experientially oriented around the metaphor of life-energy (or dynamic qualitative naturalness) such that we can morally and practically work toward systems that progressively extend naturalistic aesthetics — healthy, satisfying, experiential, organic existence distributed widely in relatively stable complex systems.
This is not romantic-regressive. The American philosopher Ken Wilber critiques the idea that the biosphere is larger than human beings. In his model, biology is not a level above us but, rather, a sideways phenomenon from the cells of our bodies. The noosphere enfolds the biosphere just as we enfold the cellular networks upon which our consciousness depends. So we would not like to slip back into naive nature mysticism and some quasi-fascist ideal of a pre-historical civilization. This is not a problem, it is only a specification.
To me it sounds like we are working toward the trans-noospheric biosphere. That is the emerging domain of the shaman. It is the ultra-meaningful coming-forth-with-nature by which we instantiate richer understandings of ecosystems through an embodied consciousness that exceeds both modern & archaic wisdom.
The philosophers of today & tomorrow must all be shamans. We are custodians of ecology living at the edge of the village. Our job will be to take into account the embodied, extended and embedded human beings and to help them create more productive and satisfying convergence between the semantic & bio-material processes that are available in their world.
We must be post-apocalyptic or supra-historical agents who safeguard the enhancement of conceptual and experiential "naturalness" as proof of effective collaboration between Nature & Anthropology.
This will feel alternatively humanist and inhuman. We both cancel and affirm the distinction between Man & Nature. It is our option to negate the negation and we exercise that option, or not, in accordance with our qualitative moving target — which is nonetheless really a target!